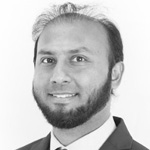 Dr. Imran Ali
Professor, Cranfield University, UK
Imran holds first degree in computer engineering and masters in telecommunication engineering. He won the most prestigious Dr. Glyn Rowlands Scholarship for undertaking his PhD.

Prior to joining Cranfield University, Imran worked as part time lecturer in Aberystwyth University, UK. He also worked as a lecturer at King Fahd University of Petroleum and Minerals, Saudi Arabia. Imran is committed to undertake high quality research. Over the past couple of years, he has successfully managed to publish in high ranked peer reviewed journals and conferences. He also have got more than 5 years of practical telecom industry experience in the field of enterprise network solution designing for multinational global accounts at SIEMENS. He is certified solution consultant by Siemens Germany.

Imran has lived in Germany, Australia, Saudi Arabia and Pakistan. This has provided him the experience of working with different cultures and teams and the challenges for handling versatile technology projects in different environments.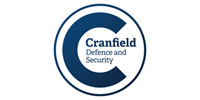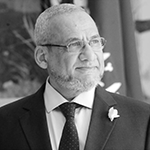 Dr. Mohamed Moustafa Mahmoud
Executive Director, Madinah Institute for Leadership and Entrepreneurship.
Dr. Mohamed Moustafa Mahmoud (Dr. 3M), as he is known to his wide network of business connections, is MILE's Executive Director. He was a professor of Management Sciences and taught at graduate and undergraduate levels in USA, Canada, Egypt and Kuwait. Dr. 3M has 3 Masters degrees in addition to a Ph.D. from Wharton School, University of Pennsylvania and has several publications in the areas of Neural Networks, Service Operations Management and has published various textbooks in Operations, Inventory Management, Management Science and Business Statistics for University of Alberta, Canada, 1994. He is also the advisor to the president of Arab Engineering and Management Consultants (Team International).

He was recently appointed as the Chief Advisor of the newly-establisehd Saudi National Center for Performance Measurement of Public Entities. Prior to this position he was the senior VP for OD at Savola Group; director of the Office of Strategy Management for the Municipality of Jeddah, Advisor to the Mayor of Jeddah, Minister of Labor, Minister of Health, and now as an Advisor to the Minister of Economy and Planning, KSA.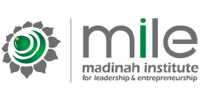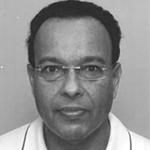 Prof. Dr. Dewanand Mahadew
Professor and Dean,
International Business Development Academy
Professor Dewanand Mahadew is a versatile and multi-skilled professional with a broad background. He has master degrees in process engineering, industrial management and business management and a DBA degree in international strategic management.
He is an entrepreneur/consultant and professor of Strategic Management & International Business at UBIS University.
Currently he works as managing director of Dutch Council for International Business and is the Dean of International Business Development Academy.

Mahadew is a business developer and visionary on strategy development experienced in building project proposals, designing value propositions, constructing strategic alliances, capacity development, management of sales processes, stakeholders management, financial & risks scenarios etc.
He is a global executive, versatile networker and has business experience on six continents and more than 60 countries across industries. He has worked for 20 years in technology development international contracting engineering. He is the inventor of five patents in the area of chemical engineering. For more than seven years he was the Dean of a business school where he successfully introduced the concept of entrepreneurship and innovation in education. His philosophy is to educate graduates who are able to create jobs rather than looking for jobs. His entrepreneurship model has been adapted by others in education and business.

Mahadew has a multi-cultural background, strong presentation and persuasiveness skills and is a speaker on different international podia. He is a visiting professor at different universities around the world.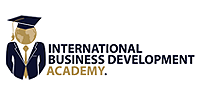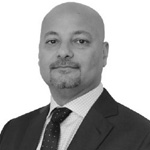 Mr. Sherif Selim
Senior Consultant, Franklin Covey
Sherif Selim speaks from experience when he works with organizations; having built several new business units in some of the biggest organizations in the GCC. He brings over 20 years of management, leadership development, executive mentoring and coaching, and entrepreneurship experience to FranklinCovey.

He started his career with Emirates Airlines, where he spent 10 years progressing within the learning and development department. Sherif then moved to Etihad Airways where he successfully set up, established and led its Training Academy, during the first 4 years of the airline's operation. In 2007, Sherif joined JOBMASTER Group as a Managing Consultant, establishing its presence in the UAE. In this role Sherif implemented and executed consultancy services in Human Resource Management, with large projects, such as establishing HR systems for organizations, one such example was for 29 companies of Al Jaber Group, the largest in the UAE, with 55,000 employees. He also administered assessment centers in a number of multinationals in the region (including Philips, Saudi Telecom Company, SAAB, Schindler, Vodafone and Azadea).

Today, Sherif is the Execution Regional Practice Leader with FranklinCovey Middle East, advising executives and organizations on implementing the 4 Disciplines of Execution (4DX) methodology; to help them execute their strategies and achieve business results in the midst of operational challenges. Some of the organizations he worked with in this capacity include Saudi Electricity Company, Emrill, OmanTel, SABB, Ecolab and Accor Group, among others.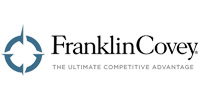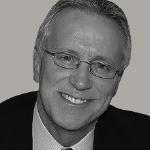 Tony Swainston
Tony Swainston Ltd, UK
Tony Swainston is an expert leadership coach and management consultant, he is the author of The 7 Cs of Leadership Success and also a change catalyst.

He delivers innovative and bespoke client-centered solutions in Leadership Development, Executive Coaching, and Training across the UK and worldwide.
He works at Executive, Senior and Middle Management levels to maximize and transform the way people work. Tony has trained several senior executives in
more than 10 countries around the globe in top corporate organizations. He is the CEO and Founder of Tony Swainston Ltd which was established in 2006 in UK and over the years has grown into a successful training Institute which is recognized by ILM the largest awarding body for Leadership and Management qualifications.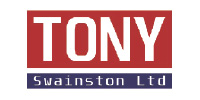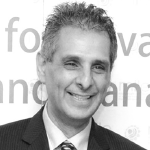 Dr. Walid Hejazi
Associate Professor, University of Toronto, Canada
Walid Hejazi is an Associate Professor of Business Economics at the Rotman School of Management where he regularly teaches Canada's current and future business leaders in the MBA, EMBA, and custom Executive programs.

He has published extensively in many business journals and publications. He has assisted several large retail chains find new ways to understand their market data, providing them with perspectives that have allowed them to optimize their marketing activities, reduce inventory holdings, and develop criteria in location selection.
Walid has also consulted for several branches of the Canadian and foreign governments, on themes related to international competitiveness.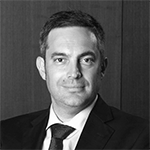 Dr. Philip Moscoso
IESE Business School, Spain
Philip Moscoso is an associate professor in the department of Production, Technology and Operations Management and holder of the Eurest Chair of Excellence in Services.
Had published extensively in international journals, congress proceedings, and business newspapers, both for practitioners as well as for the academic community. He has also authored teaching materials and a recent book about production management.
He completed a Service Operations Management Program at Harvard, a General Management Program (PDG) at IESE, an M.Sc., Doctorate in industrial engineering and mananvge- ment at the Swiss Federal Institute of Technology (ETH).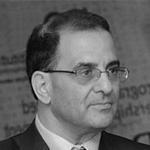 Dr. Kamel Jedidi
Professor, Columbia Business School, USA
Dr. Kamel Jedidi is the John A. Howard Professor of Marketing at the Graduate School of Business, Columbia University, New York. He holds a bachelor's degree in Economics from the Faculté des Sciences Economiques de Tunis, Tunisia, and Masters and Ph.D. degrees in Marketing from the Wharton School, University of Pennsylvania. He has been teaching at Columbia University since 1987, where he has taught New Product Development, Marketing Research, and Marketing Strategy. Dr. Jedidi has extensively published in leading marketing journals, the most recent of which have appeared in the Journal of Marketing Research, Marketing Science, Management Science, and the International Journal of Research in Marketing. His research interests include pricing, product design and positioning, diffusion of innovations, market segmentation, and the long-term impact of advertising and promotions. He was awarded the 1998 International Journal of Research in Marketing Best Article Award and the Marketing Science Institute 2000 Best Paper Award. He was also finalist for 2009 Paul Green Award for the Journal of Marketing Research and for the 2009 Long-term Impact Paper Award for Marketing/Management Science. Dr. Jedidi serves on the editorial board for the Journal of Business-to-Business Marketing and the Journal of Macromarketing. Dr. Jedidi has conducted seminars at several business conferences and universities. He has also spoken at and consulted with several multinational companies.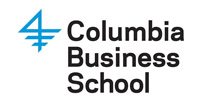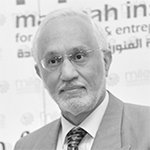 Dr Mustafa is the Nelson Mandela Fellow at the Oxford Centre for Islamic Studies, a Recognized Independent Centre of Oxford University. He is Associate Tutor at the Oxford University Department for Continuing Education.Dr Mustafa has a special interest in e-learning and distance learning programmes. His taught courses include 'Islam in the Modern World' and 'Islam and the West'. He is a regular contributor to the Leadership Development Programme of the Executive Education Centre, Said Business School. Dr Mustafa was a speaker at the Inaugural Oxford Global Islamic Branding and Marketing Forum held at the Said Business School in July 2010. He has served as a public policy advisor (2000-2006) with the Inner Cities Religious Council at the Office of the Deputy Prime Minister (ODPM).
Dr Mustafa is Chairman of Oxford Islamic Finance limited and Director of Dar al Istithmar limited, a company specialised in research and development of Islamic financial products and Shari'ah compliant finance.

Dr Mustafa spent a short stint as a VisitingProfessor at the University Technology Malaysia (2010) conducting research on the theme of Islamic business ethics