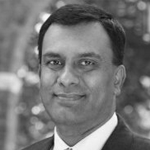 Prof. Suraj Srinivasan
Harvard Business School, USA
Suraj Srinivasan is a Professor in the Accounting and Management area at Harvard Business School. He is currently the course-head for the HBS required course Financial Reporting and Control. He also teaches to executives, Strategic Financial Analysis for Business Evaluation, and in corporate governance programs Making Corporate Boards More Effective, Audit Committees in a New Era of Governance and Compensation Committees: New Challenges, New Solutions, in the elective course Business Analysis and Valuation using Financial Statements and in HBS doctoral programs.
Professor Srinivasan's research and case writing examines the institutions of corporate governance in the U.S. and internationally. He has studied issues such as the impact of globalization on corporate disclosure practices and compensation arrangements in international companies, the effect of securities regulation on incentives of companies to cross list in the U.S., incentives of audit firms to provide high quality audits, and reputational consequences for corporate directors when companies experience financial reporting problems. His research has been published in leading academic journals such as the Journal of Financial Economics, Journal of Accounting Research, and The Accounting Review among others. He is currently the co-Department Editor for Accounting at Management Science and serves on the editorial board of the Journal of Accounting Research.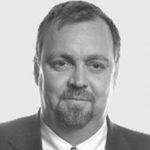 Prof. Paul Baines
Director MiM Program, School of Management, Cranfield University, UK
Dr. Paul Baines is Professor of Political Marketing at Cranfield School of Management, Cranfield University in the United Kingdom. He holds a MPhil and Ph.D. in Political Marketing (University of Manchester), a Postgraduate Certificate in Higher Education (Middlesex University), a Postgraduate Diploma in Marketing (Chartered Institute of Marketing) and a BSc (Hons.) in Management and Chemical Sciences (University of Manchester). He is a prolific author, having written 16 books, 38 journal articles, 12 book chapters, 40 conference papers and 33 other publications including case studies and research reports.
His executive development work has included work for IBM, Rolls-Royce, AstraZeneca, Sports England, WABCO and many others. He has conducted research/strategy consultancy for startups, medium-sized companies, and multinationals, as well as UK government departments. He is the Director of Baines Associates Limited.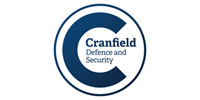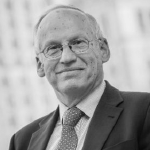 Dr. Jim Cannon
Cannon Associates, Australia
Jim Cannon specialises in organisation development and has consulted with organisations in UK, North America, Europe, Middle East, Africa and Asia. Jim works as a coach to directors and senior executives, as well as mediating and facilitating events designed to improve the effectiveness of Boards and organisations. He speaks regularly to directors and at conferences, and runs an extensive range of training courses for the CIPD as well as other organisations. He was a visiting lecturer at Geneva University.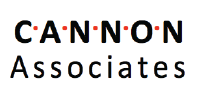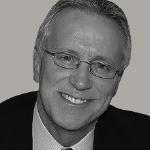 Tony Swainston
Tony Swainston Ltd, UK
Tony Swainston is an expert leadership coach and management consultant, he is the author of The 7 Cs of Leadership Success and also a change catalyst.

He delivers innovative and bespoke client-centered solutions in Leadership Development, Executive Coaching, and Training across the UK and worldwide.
He works at Executive, Senior and Middle Management levels to maximize and transform the way people work. Tony has trained several senior executives in
more than 10 countries around the globe in top corporate organizations. He is the CEO and Founder of Tony Swainston Ltd which was established in 2006 in UK and over the years has grown into a successful training Institute which is recognized by ILM the largest awarding body for Leadership and Management qualifications.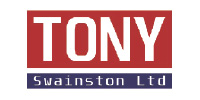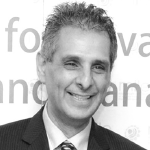 Dr. Walid Hejazi
Associate Professor, University of Toronto, Canada
Walid Hejazi is an Associate Professor of Business Economics at the Rotman School of Management where he regularly teaches Canada's current and future business leaders in the MBA, EMBA, and custom Executive programs.

He has published extensively in many business journals and publications. He has assisted several large retail chains find new ways to understand their market data, providing them with perspectives that have allowed them to optimize their marketing activities, reduce inventory holdings, and develop criteria in location selection.
Walid has also consulted for several branches of the Canadian and foreign governments, on themes related to international competitiveness.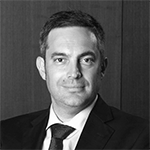 Dr. Philip Moscoso
IESE Business School, Spain
Philip Moscoso is an associate professor in the department of Production, Technology and Operations Management and holder of the Eurest Chair of Excellence in Services.
Had published extensively in international journals, congress proceedings, and business newspapers, both for practitioners as well as for the academic community. He has also authored teaching materials and a recent book about production management.
He completed a Service Operations Management Program at Harvard, a General Management Program (PDG) at IESE, an M.Sc., Doctorate in industrial engineering and mananvge- ment at the Swiss Federal Institute of Technology (ETH).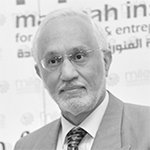 Dr. Basil Mustafa
Oxford Said Business School, UK
Dr Mustafa is the Nelson Mandela Fellow at the Oxford Centre for Islamic Studies, a Recognized Independent Centre of Oxford University. He is Associate Tutor at the Oxford University Department for Continuing Education.Dr Mustafa has a special interest in e-learning and distance learning programmes. His taught courses include 'Islam in the Modern World' and 'Islam and the West'. He is a regular contributor to the Leadership Development Programme of the Executive Education Centre, Said Business School. Dr Mustafa was a speaker at the Inaugural Oxford Global Islamic Branding and Marketing Forum held at the Said Business School in July 2010. He has served as a public policy advisor (2000-2006) with the Inner Cities Religious Council at the Office of the Deputy Prime Minister (ODPM).
Dr Mustafa is Chairman of Oxford Islamic Finance limited and Director of Dar al Istithmar limited, a company specialised in research and development of Islamic financial products and Shari'ah compliant finance.

Dr Mustafa spent a short stint as a VisitingProfessor at the University Technology Malaysia (2010) conducting research on the theme of Islamic business ethics